Contact information for the media
Photo: Suomen Punaisen Ristin kuva-arkisto
Welcome to the Finnish Red Cross media cooperation page!

We provide various services for media representatives. The Finnish Red Cross specialists in several sectors are available for interviews and can provide background information.

On this page you can find the contact information for the heads of communications, management and units at the Finnish Red Cross headquarters and information about our Board and Council. 

If you are unable to find what you need, please contact us:
+358 (0)20 701 2000 (weekdays 8.30 am–4 pm)
info@redcross.fi

Email addresses of the Finnish Red Cross employees are of the form firstname.lastname@redcross.fi.
Management:
Secretary General
Kristiina Kumpula, +358 (0)40 588 6248

Executive Secretary
Raija Mölsä, +358 (0)400 611 410

Director of Finance and Human Resources
Tapani Väisänen, +358 (0)40 551 1117

Director of International Operations
Tiina Saarikoski, +358 (0)40 189 4885

Director of National Programmes and Organisational Development
Marja Lehtimäki, +358 (0)50 320 5181

Director of Fundraising
Sirpa Solehmainen, +358 (0)50 567 6629

Director of Communications
Ilpo Kiiskinen, +358 (0)500 211 261
Unit Heads:
Head of National Preparedness Unit
Aki Pihlaja, +358 (0)40 163 2227
Head of Unit for Well-being and Health
Susanna Uusi-Pohjola, +358 (0)40 610 1373
Head of Immigration Work Unit
Erja Reinikainen, +358 (0)400 137 490
Head of Organisational Development Unit
Katriina Kuusela, +358 (0)40 546 6458
Head of International Programmes
Krista Brandt, +358 (0)40 715 3838
Head of International Disaster Aid
Niklas Saxén, +358 (0)40 652 7175
Head of International Finance
Jussi Lares, +358 (0)40 643 3578
Head of International Personal Aid
Kaisa Kannuksela, +358 (0)40 163 9995
Logistics Manager (Kalkku Logistics Centre)
Ari Mäntyvaara, +358 (0)3 3142 1417
Head of Procurement (Kalkku Logistics Centre)
Ritva Lahti, +358 (0)40 528 2507
Head of Fundraising Operations
Anna Laurinsilta, +358 (0)40 741 1030
The Board of the Finnish Red Cross 2020–2023:
President
Elli Aaltonen, Porvoo
Vice Presidents
Ann-Mari Audas-Willman, Vaasa
Laura Musta, Helsinki
Harri Virta, Kaarina

Members of the Board
Outi Forsblom, Tikkala
Harri Jokiranta, Seinäjoki
Katja Kuusela, Espoo
Marju Pihlajamaa, Punkalaidun
Jarno Rasinkangas, Oulu
Ruut Rissanen, Tampere
2019
Journalists' evaluation: The Finnish Red Cross is the best organisation in external communications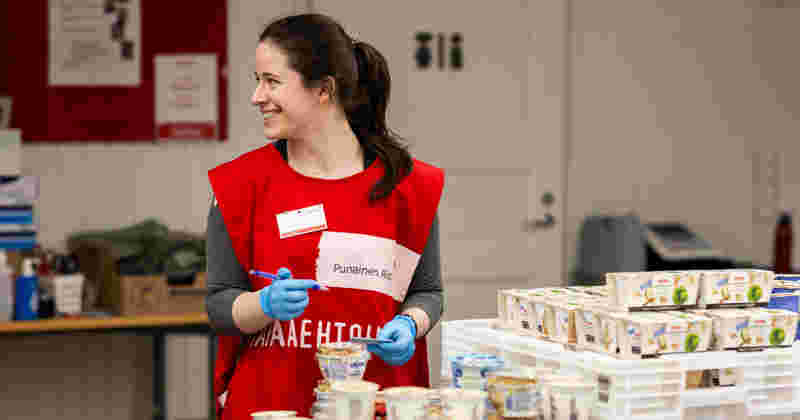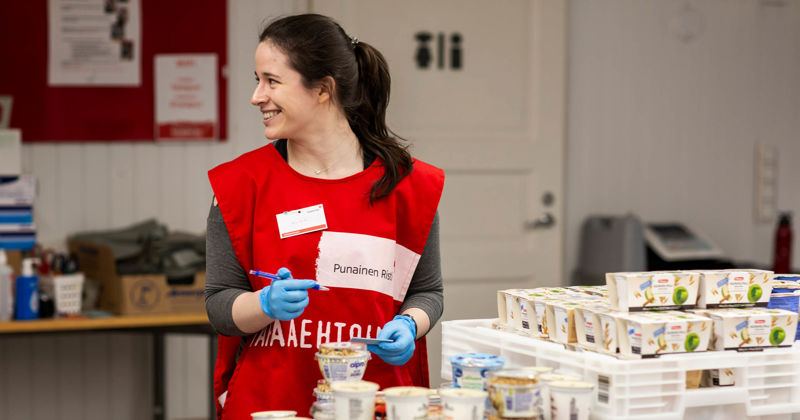 Our work